Marga Nagel (Hamburg)
Marga Nagel has been working as a DJane for more than 20 years all over Germany and on Tango Queer Festivals in Buenos Aires and Stockholm. Her repertoire contains good old tango classicos, also well dancable electrotangos and nontango music. Marga's speciality is to create a harmonic and consistent atmosphere by combining the diverse musical styles very sensitively.
Marga Nagel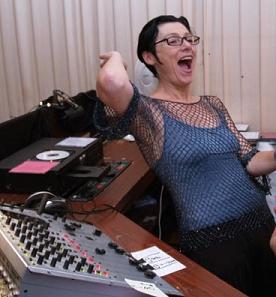 Karo Stege
Karo started with the first generation of European tango dancers more than 20 years ago, first leading and now mostly following by changing roles more and more.
Before tango there was ballroom dancing and r'n'r from schooltime up with sometimes DJing on parties etc. Collecting tangomusic from the beginning, Karo started DJing tango about nine years ago and does this beside her main business with a mobile discotheque using her own sound equipment.
Karo Stege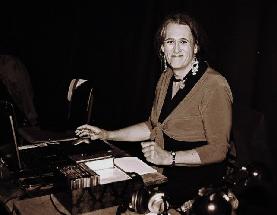 Laura Valentino
Laura got hit with the tango bug 4 years ago in Reykjavík, Iceland, and since then has traveled to many tango festivals and milongas across Europe and the USA. After taking a DJ workshop at El Corte in Nijmegen, she started DJing for local milongas as well as for the Tango on Iceland festival. Although her taste runs towards the early golden age, she emphasizes diversity, and loves to surprise the crowd with 1 or 2 unexpected, but very danceable alternative pieces.

Laura Valentino